Paul Ognibene, the CEO and founder of Urban Spaces, strives to be hands on with every project the company begins. Paul is usually involved with everything from the oversight of the original site selection to the final product. While this is certainly requires a large amount of flexibility, it's also extremely rewarding to look back at an area and see the impact a new building makes on the community. This is certainly the case with 121 First Street in Cambridge, MA, which was completed in the summer of 2018.
If you scroll all the way to the bottom of this blog post, you can see the incredible transformation. The property was previously a Big John's Mattress factory outlet. While it was an important building in the past, it was no longer a functional building that met the needs of a growing section of town. Paul Ognibene CEO discovered the area and marked it as an opportunity to improve a neighborhood and fill a need for office and retail space.
For the project at 121 First Street, Paul Ognibene tasked Perkins Eastman as the architect and Nauset Construction as the contractor. Paul Ognibene was able to identify a glaring need for office and retail space in this portion of Cambridge, Massachusetts. The area is blossoming as Cambridge's technology and life sciences hub has continued to evolve. As more businesses move into the area, more people needed a link between Kendall Square and Lechmere Station. The new 60,000 SF, five-story building features 51,500 square feet of Class A office space and 6,700 square feet of retail space.
This 2018 summer project was the second of six mixed-use development projects by Urban Spaces. The building immediately had many suitors and was preleased months before it was completed to Car Gurus as the online automotive research platform and marketplace looked to garner a presence in this emerging area of Massachusetts. Like most of the projects completed by Urban Spaces, the new construction has brought a boost to the local economy with jobs created and new employees who are moving closer to their new workplace.
To read more about incredible projects like these from Urban Spaces, please visit UrbanSpacesLLC.com. If you are interested in the incredible transformation that happened on 121 First Street, check out the images below:
Before: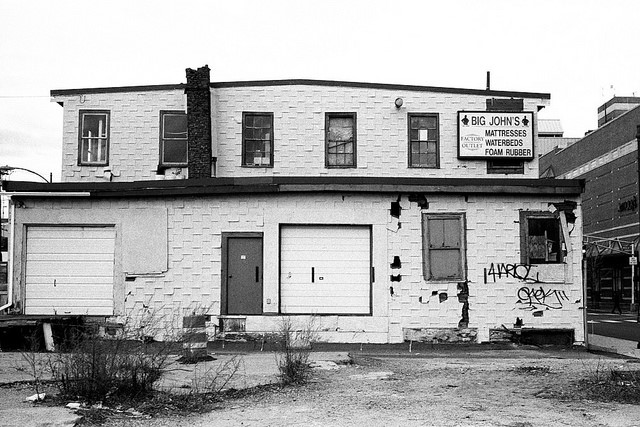 After: