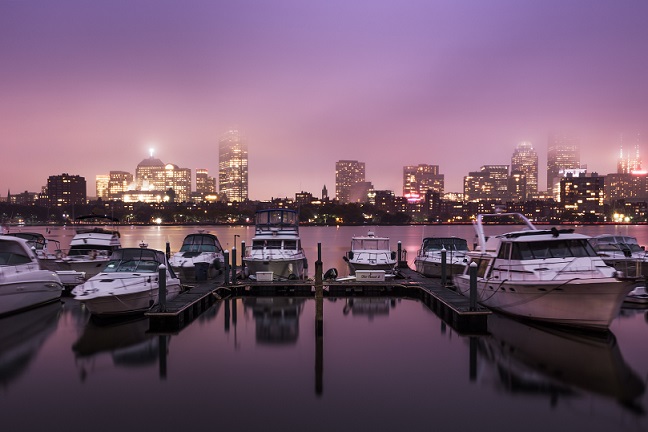 Paul Ognibene serves as the chief executive officer and founding principal of Urban Spaces. In his role, Ognibene is responsible for setting the vision for the future of the company. He oversees everything from client relationships to contract negotiations, as well as multi-million-dollar budgets of the company's projects. Under the leadership of Paul Ognibene, Cambridge, Massachusetts-based Urban Spaces has grown into an award-winning real estate development company by focusing on enhancing and transforming the communities in which it works.
Paul Ognibene and his team work to identify communities with potential for growth, analyzing Boston-area economies and examining factors such as proximity to public transportation, ample job opportunities, and strong educational systems within a community. These are key requirements for potential development sites for Urban Spaces. Once such a community is identified, the team considers a host of factors before land or property is purchased, ranging from construction costs to market rent or sales projections, in order to determine if a project is economically viable.
One of the best examples of the analytical work by Paul Ognibene and Urban Spaces can be seen in Cambridge, home to Urban Spaces's headquarters. Over a five-year period, Ognibene and his team acquired 10 underperforming adjoining parcels along the First Street Corridor, a mixed-use neighborhood in Cambridge located within minutes of MIT and the MBTA Kendall Square and Lechmere stations. This assemblage of land parcels is directly across the street from CambridgeSide, the mall now being transformed into a 1.2 million square foot mixed-use facility. Paul Ognibene and the company then began transforming this conglomeration of surface parking lots, light industrial buildings, windowless warehouses, and tired retail into 250,000 square feet of apartments, office, retail, and green space.
The first of these First Street Corridor projects was Axiom, a six-story structure comprised of 115 apartment units and home to a 3,800 SF the locally renowned Toscanini's Ice Cream. Following on Axiom, Paul Ognibene and Urban Spaces completed 121 First Street, a 60,000 SF, five-story building featuring 7,000 SF of ground-level retail and 53,000 SF of Class A office space, now home to CarGurus, the online automotive marketplace, and also serves as Urban Spaces's new headquarters. Subsequently, Paul Ognibene and Urban Spaces developed 85 First Street, a 10,000 square foot retail building that is now home to Loyal Companion, a nationwide pet supply store, Sherwin-Williams, and the US Post Office. Ognibene and Urban Spaces are now constructing Kendall East, a mixed-use residential/retail property comprised of 136 apartments, 15,000 SF of retail, a two-level 142 space parking garage, and an expansive community green space.
When completed, Urban Spaces's work within the First Street Corridor will include over 250 residential units, 51,500 SF of office space, 40,000 SF of retail, and 250 parking spaces. These developments will help to meet the demand for housing, office, and retail space in East Cambridge, widely regarded as the epicenter of the Life Science industry.
To learn more about Paul Ognibene and Urban Spaces, please visit PaulOgnibene.net. This site will not only provide information about the background and experience of Paul Ognibene, but it will also provide occasional blog posts with tips and insights on how to be a better CEO in today's ever-evolving corporate climate. Be sure to look for The Urban Blog, an interactive presentation forum begun by Paul Ognibene to share viewpoints and ideas about real estate development.